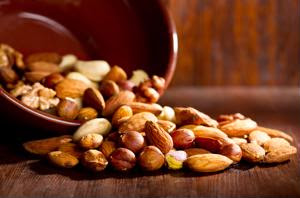 Seniors who suffer from Alzheimer's or dementia may find the hustle and bustle surrounding the holidays a little disorienting, especially in busy places like holiday markets or malls. At-home senior care providers can help diminish the confusion by keeping their clients at home during times when they're the most confused or upset. If you provide elderly home care services for a client with Alzheimer's or dementia, here are a few holiday-related activities to keep your client busy while at home:
Stringing popcorn
Stringing popcorn requires concentration and focus, and it allows seniors to form a soothing rhythm. String a long piece of thread through a large needle, and give it to your client with a large bowl of plain popcorn. Show them how to string the kernels if they need a little help. Make sure you or someone else is supervising during this activity, as the sharp needle could cause a small injury.
Sorting nuts
People with dementia find sorting to be a very calming process, so sit them at a table with a bowl of mixed nuts. If you want to stave off a mess, provide ramekins for them to sort nuts into. 
Making paper chains
For paper chain making, give clients paper, dull kids' scissors and a stapler. Supervise them while cutting the paper and make sure they don't injure themselves with the stapler, but try to let them handle the activity mostly on their own, as it will help with their dexterity. Then hang it together to celebrate the season!