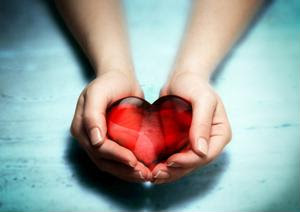 There's a popular anonymous quote that says, "The cardiologist's diet: If it tastes good, spit it out." While silly, the quote brings up a valid point that many caregivers have to deal with - it's hard to keep a heart-healthy diet exciting! If you provide at-home senior care for a client who has or is at risk for heart disease, you're not alone. Heart disease is the No. 1 most common cause of death for those 65 and older, according to Everyday Health, and a heart-healthy diet is one of the main ways to prevent it. Here are a few ways to spice up a heart-healthy diet:
Make soups
Fruits and vegetables are a very important part of a heart-healthy diet, but not everyone loves their taste. Soups are a very flavorful way to get a good serving of veggies in, so toss extra vegetables into your broth-based soup recipes next time you make them.
Bookmark exciting recipes
There are hundreds of recipes for heart-healthy diets online, so take an hour or two to look up some new and exciting ideas. Sit down with your client to find recipes you'll both love eating. 
Buy a variety
Anyone can get bored of a healthy diet if there's no variety with the fruits, vegetables and lean proteins you're using. When shopping, go for a variety of different colors to make sure your client will be getting plenty of flavors and nutrients in the upcoming meals you'll be cooking.